| | |
| --- | --- |
| Kiosk Timer Internet Cafe Software | Home |
With the kiosk timer internet cafe software you can lock a terminal against unauthorized usage. The terminal is released by throwing in a coin. Furthermore special Windows key combinations remain deactivated, for example CTRL+ALT+DEL (task manager) or ALT+TAB, the task bar, etc.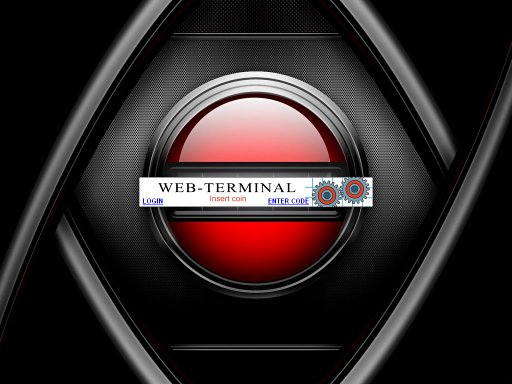 As soon as a customer throws in money the station will unlock and a small status window displays the time still remaining. You can enter in the configuration program how much time per credit is scored. The connection of coin and bill acceptor is carried out via our CASH-Interface2 or with the coin validator pc adapter.


As long as the user has credits he can surf thru the internet, write e-mails, or use installed programs like VideoPoker, terminal games or others. With the start of VideoPoker the kiosk timer submits the kiosk credits to the game. Finishing the game, remaining credits are submitted again to the kiosk timer.

The customer has the possibility of creating a user account. When a customer logged in with his user account he can stop his session at any time and login later again. Remaining Credits are stored on his account. The user accounts work also in a network, so the customer can login on every PC in the network where the kiosk timer is installed.




The kiosk timer internet cafe software supports also smartcards. The user account is stored on a smartcard and the customer can log in to the system by inserting the smartcard.


The terminal will lock automatically if all credits are used up. When there is a remaining time of 60 seconds or less left, the display changes to red. Also a time information window is shown for 5 seconds and signals to insert more coins. During the last 15 seconds of time credits there is also a signal sound.

With the kiosk timer internet cafe software it is also possible to change directly the most important safety attitudes of the Internet Explorer. The user has no more access to the browser attitudes. The kiosk software also offers the possibility to deaktivate the whole task bar inclusive windows start button and the right mouse button (context menu). The user can launch only programs available on the desktop. Access to Windows settings is completely restricted.

Further Extras are e.g. key switch to open a service menu (noncash PayIn / PayOut),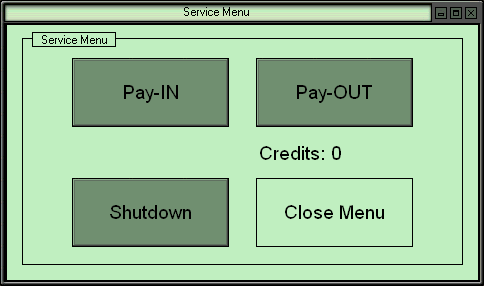 NetControl functionality, price attitudes, calculate printing, german or english user language, and many more...


Kiosk timer internet cafe software Admin area screenshots:


| | |
| --- | --- |
| Main settings | Coin + bill settings |
| Credit codes settings | Print costs settings |
| Security settings I | Security settings II |
| Security settings Explorer | Security settings TrueCrypt |
| USB stick - service | Key switch - service |
| User management + smart card | Dual screen settings |
| Run settings | NetControl settings |
| Kiosk log file | Kiosk bookkeeping |
| Kiosk webinterface | Kiosk barkeeper service |


The kiosk timer internet cafe software is also available as economically lite version! Differences standard and lite edition:


| | | |
| --- | --- | --- |
| Feature | Standard | Lite |
| CASH-Interface / Coin validator PC adapter | X | X |
| Credit codes | X | |
| Credit code terminal function | X | |
| Print costs | X | X |
| Security I + II + Explorer | X | X |
| Security TrueCrypt | X | |
| USB stick | X | |
| Key switch | X | |
| User management | X | X |
| Smart cards + card manager software | X | |
| Dual screen | X | |
| Run programs on unlock | X | X |
| NetControl | X | |
| Log file + bookkeeping | X | X |
---
NcClient - version history
Latest Version: 6.4.1.3
Date: 08.07.2020
---



Scope of supply kiosk timer internet cafe software lite edition:
- Kiosk timer software
Price per piece: 14,95 EUR WebShop



---



Scope of supply kiosk timer internet cafe software standard edition:
- Kiosk timer software
Price per piece: 19,95 EUR WebShop



---



Scope of supply COIN-Package 3:
- Coin validator PC adapter
- Flat ribbon cable for coin validator (10pol., 0,8m)
- SUB-D cable for PC connection (9pol., m/f, 1,8m)
- Y-cable for PC power supply (4pol.)
- Kiosk timer software (Lite version single license)
Price per piece: 39,95 EUR WebShop



---



Scope of supply COIN-Package 4:
- Coin validator PC adapter
- Flat ribbon cable for coin validator (10pol., 0,8m)
- SUB-D cable for PC connection (9pol., m/f, 1,8m)
- Y-cable for PC power supply (4pol.)
- Kiosk timer software (Lite version single license)
- Coin validator RM5 incl. front panel
Price per piece: 149,95 EUR WebShop



---
Please place your order via the WebShop
Please send us your inquiry via E-Mail form