With the software NET-Control you can control and supervise all connected terminals with one master PC, perhaps located behind the bar counter.

This solution is particularly good for a already existing network with terminals or PC's. It is possible to transform each connected PC into a slot machine. The payment is done at the counter via NET-Control. No need of a coin acceptor, bill acceptor or hopper!

Additionally the NetControl software has a integrated MYSTERY jackpot system , so every connected client can play for a jackpot, too.

Here are some screenshots of NET-Control:


Control

With the Control credits can be sent to the desired client or the wins are paid out.

When you click on the PayIN button a window appears where you can deposit credits to a client, similar to a bank cash dispenser.



Settings
(password protected)

The addresses of the clients and the passwords are administered here. It is also possible to change the values of the PayIN buttons individually. Also the server IP-address/hostname which you have to set at the client side is shown, too.

In addition all game adjustings of each client can be configured comfortably by remote control.


Events

All operations are stored encoded in a encrypted file for a later review. The log file can be deleted, saved or printed by a mouse click. A seperate encrypted log file is stored locally on every client, too.


Extras

The game program can be started and exited remotely on the client side via NET-Control. There is also a function to lock the client engine completely for all further operations.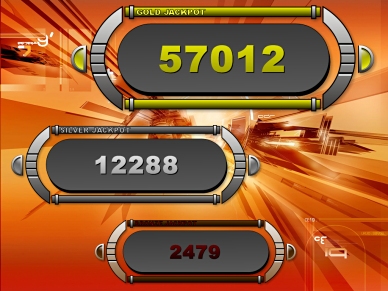 Jackpot system

There are 3 different jackpots: a gold jackpot, a silver jackpot and a bronze jackpot.

Because the jackpot works independent, in the game itself the player decides to play for the jackpot or not.

The jackpot values are always shown on a second screen connected to the NetControl PC.

The costs for the jackpot game are set in the games configuration. If the player decides to play for the jackpot the costs for the jackpot game are charged with every game play, e.g. 10 credits per game + 5 credits for the jackpot game.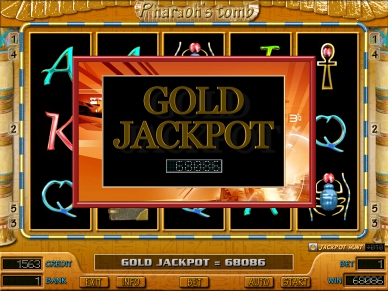 Every of this 3 jackpots is triggered by random to one of the connected and active clients. While trigger the jackpot is also shown on the clients main screen.

A trigger starts with a special sound and a "WE HAVE A WINNER" animation on the NetControl second screen. At this point nobody knows which jackpot has triggered to which client so it is a extra thrill for the players.

After the 'WINNER' animation has finished it shows another 3D animation which jackpot has triggered: GOLD JACKPOT, SILVER JACKPOT or BRONZE JACKPOT and a active playing client, selected by random, gets the win.

This software can run on every PC with Windows operating system.
Please place your order via the WebShop
Please send us your inquiry via E-Mail form

Top